A bottomless buffet of experiences
Nishna Mehta is a theatre maker from India, MA in Theatre for Young Audiences graduate from Rose Bruford College London, a board member of the International Inclusive Arts Network and alumni of the Next Generation Programme at Augenblick mal! Festival in 2015.
She has been on an internship with us in collaboration with ASSITEJ Germany and the International Inclusive Arts Network since August 2021 and shares her experience in this article.
It is funded by the Federal Department of Families, Senior Citizens, Women and Youth and Erasmus+.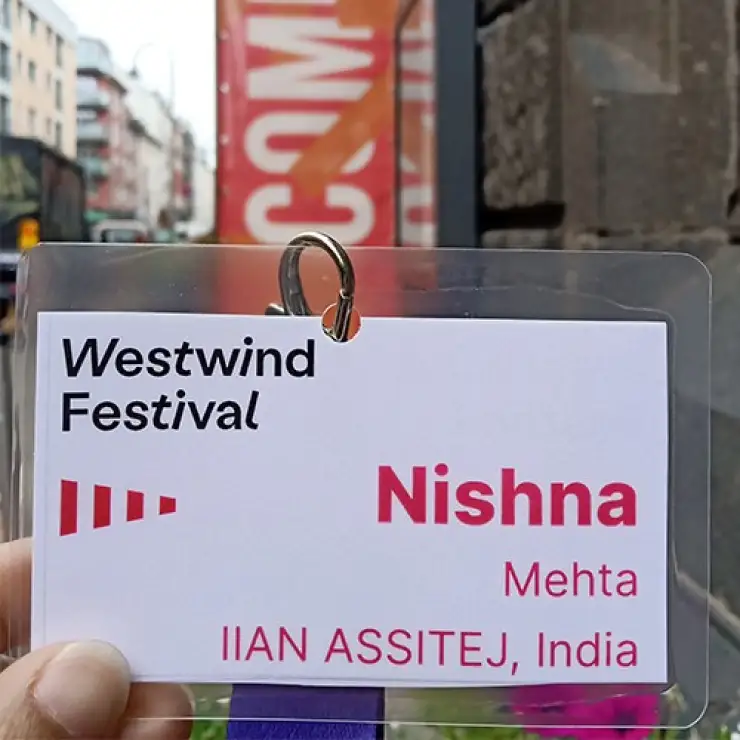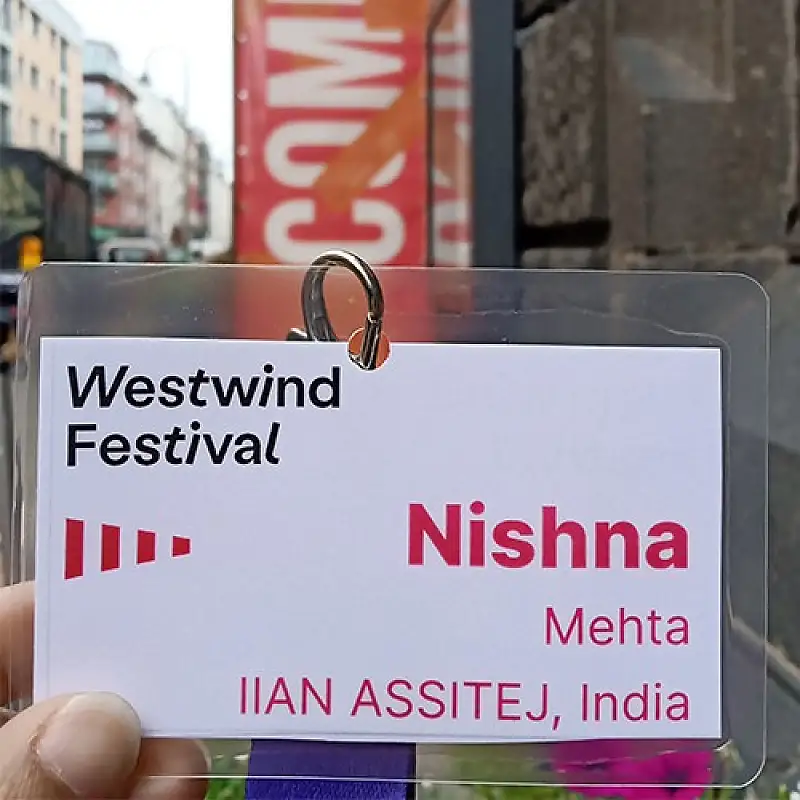 3 months, 4 festivals, 10 cities and 30+ shows later, here's a little breather I am taking to write this blog to capture my experience in Germany. I have been here for 85 days. That's a lot, isn't it? Maybe. But for what Germany has to offer, it is not enough. It started with wanting to experience working on a Theatre for Young Audiences festival *somewhere*. ASSITEJ Germany introduced me to COMEDIA and COMEDIA welcomed me with open arms. However, I wasn't ready to believe it was actually happening until I had my visa in hand. After I arrived, although 4 days later than my scheduled arrival, there was no stopping. One thing led to another and I was served with a bottomless buffet of experiences.
Starting with the Westwind Festival as a volunteer and as a delegate with a range of impressive shows from the North-Rhine Westphalia region with aftertalks.
And a speaker on behalf of the International Inclusive Arts Network. Thanks to this video that I have now been invited to co-facilitate a workshop at the flausen+ bunderkongress#3 in a week's time. Festivals are also a breeding ground for individual networking, especially when you are visiting for a short time. From making new connections to reconnecting with old acquaintances I ended up making some inspiring visits to Theater Oberhausen and Helios Theater, Hamm. The visit to Theater Oberhausen was such an inspiring day that I have no photos for my documentation or social media. I was too busy being awestruck by how big the building is and how passionate the theater:factorei team is to find solutions to create access and take pride in their work. I have had an ongoing relationship with Helios from their visits to India since 2017. Watching a show in their space was like a pilgrimage for me! I felt like a 4 year old watching their new show, FrühStück, with other 4 or 5 year old people around me. Knowing their approach and process, I could also recognise the work I did with them when I attended their training programme in India.
During this trip, I visited places I wouldn't have even heard of if I was here by myself thanks to the festivals and theatres I visited. One such festival was Festival Kopfüber at Schlosstheater Neuwied. Another magnificent old building with an impressive accessibility plan.
One thing I noticed is that most theatres are housed in old buildings and it can be difficult to get permission to make changes in the construction. However, these theatres are steadily moving towards creating access for everyone with COMEDIA already constructing lifts giving access to higher floors in the building and Schlosstheater's plan to rebuild the foyer.
The festivals in the two different regions, North-Rhine Westphalia and Rheinland-Pfalz, showed me how close-knit the Theatre for Young Audiences community is (and improved my geography of Germany). It was heartwarming to see how the members of each network are collectively working towards showcasing, celebrating and discussing quality work for young audiences and supporting each other. During this time, I stumbled upon an extremely important festival for inclusive theatre, Grenzenlos Kultur, that took place at Staatstheater Mainz. An evening of eye-opening inclusive performances in another city I wouldn't have known of otherwise!
Coming back to COMEDIA, I found myself doing what I find comfort in (other than performing) - audience engagement and marketing. As an experiment and out of sheer enthusiasm, I did my first ever Instagram takeover during yet another festival, Spielarten. I don't know how much visibility it got but we had fun. Mein Deutsch ist nicht so gut but I learnt a lot by watching shows. Especially Frankenstein at Westwind by Compagnie Karyatides from Belgium. The show was in French with German subtitles. I surprised myself at how much I could understand in my third week working at COMEDIA that I could even recognise lines from the book! Speaking of language, I even learnt how to spell my name in German Sign Language during a workshop organised by Un-label for the team.
When I watched my first show at COMEDIA, 33 Frauen, I was highly enthusiastic about writing reviews of the shows I watched throughout my stay. Then I ended up watching SO MANY shows, having SO MANY thoughts that I gave up on the idea. But two of the shows will stay with me - 33 Frauen, a catchy, non-didactic performance for young adults that I wish I had seen when I was younger and Werther in Love, another performance for young adults that will make you fall in love with the powerful minimalist stage design and breathtaking performances and energetic performers. A show I definitely want to invite to India.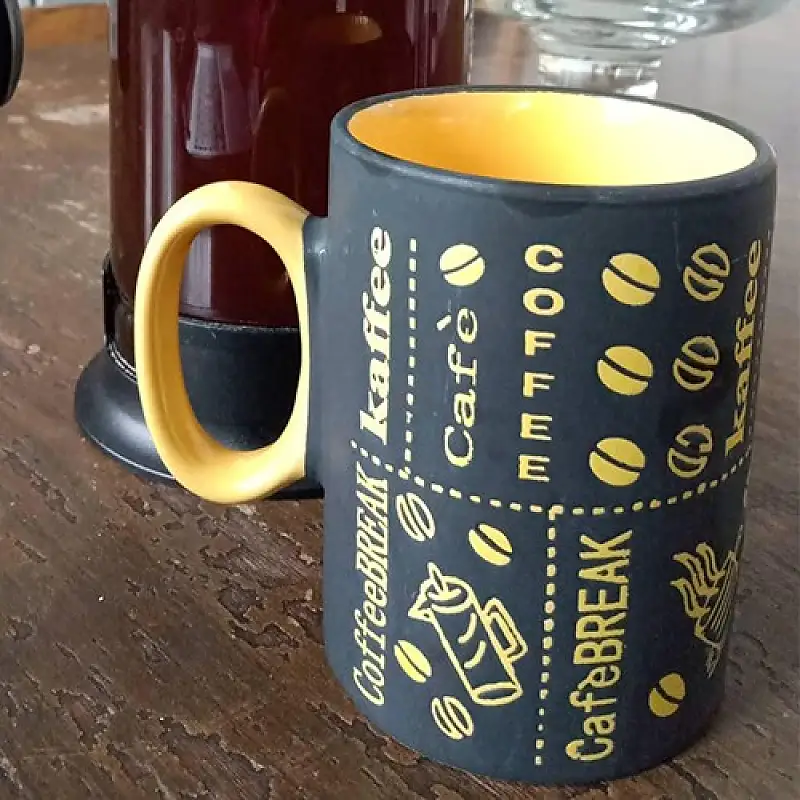 With so much happening, sometimes you fail to see what's in front of you. COMEDIA has become equivalent to a home. Somewhere I can come back to. Come back to my favourite coffee mug.
Or to cook for a brilliant team.
Cliche alert: this is the end of a beginning.
Further information:
Partners:
Funding:
Theatres/companies:
Festivals: